Well, it´s been some time! I´ve been on maternity leave for more than 6 weeks now and for nearly 2 of them (right after my maternity wear post) I couldn´t do anything at all. Sitting, walking, standing, moving in general, everything hurt as hell due to the little ones position at that time. That was the first time I really desperately waited for the end of this pregnancy. And I´m still waiting - not as desperate anymore, though, as the pain has pretty much gone. Now I´m just impatient. Little Miss M´s due date was last friday but it seems like she´s not ready yet. We spent quite some time at the hospital over the last days to have her checked. Everything seems alright so they gave us some more days before she will get kicked out. I´m trying to keep myself entertained a little longer, hoping that she won´t need a special invitation by the doctors.
What I´ve been doing so far? Let´s see:
1. Knit a little blanket for Miss M. I had wanted to add some red crabs in duplicate stitch on the white stripe but had to realize that the back will look terribly messy if I do so. Maybe I can come up with a solution later...
2. Started knitting a summer sweater for myself. Just because. And I´m making surprisingly good progress with it, considering my snail like tempo.
3. Read. A lot. And it´s mostly short murder stories and I don´t know why. That Caravaggio novel was quite the crap, by the way.
4. Went crazy on pinterest, planning my potential summer wardrobe, DIYs for the little one and apartment decorations.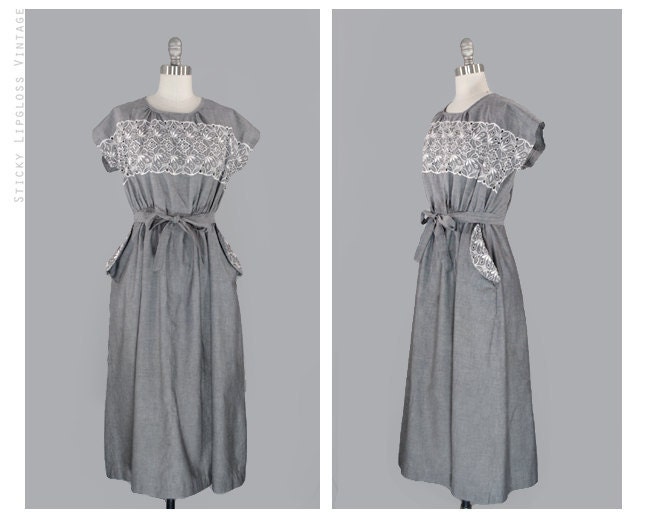 I have a pattern very similar to this. Source
5. Lived in the bath tub.
6. Tried to sew that 1940s maternity dress. I´m now convinced that there´s a mistake in the instructions or the pattern pieces. It just doesnt´work. Nope, sorry.
7. Enjoyed the first days of spring. I actually went outside for this and even climbed some hills. Didn´t help getting labour started as I had hoped, though.
And that´s life right now. I really hope the little one won´t wait another 6 days as I´m afraid our couch can´t handle my butt much longer ;)